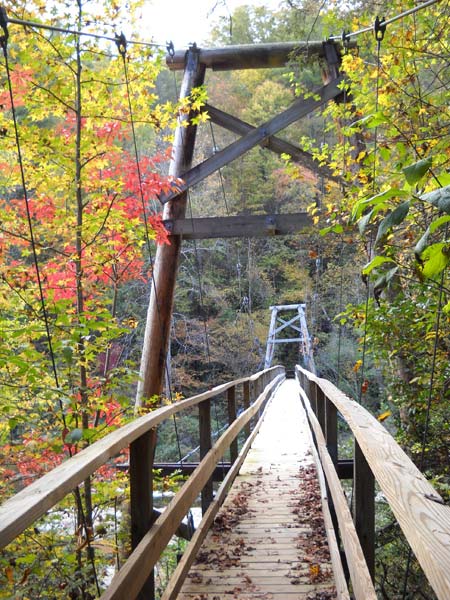 The Foothills Trail, A National Recreation Trail
Whether you're looking for a day hike or planning a multi-day through-hike, the Foothills Trail offers adventures of every length and difficulty. Located in Upstate South Carolina and Western North Carolina, the trail is 77 miles long. Through-hikers should plan to spend approximately 5-10 days on the trail, while weekend backpackers and day-hikers can utilize numerous trailheads for shorter trips.
Getting there is easy from I-85, I-26 and SC Highway 11. Major trailheads are located at:
Table Rock State Park
US 178
SC 130
SC 107
Oconee State Park
Hit The Trail
"Not only does the Foothills Trail offer a superior hiking experience (Backpacker magazine rated it as "one of the best long trails [fifty plus miles] in the country"), it also provides access to some spectacular waterfalls for sightseers and photographers…."
To read the full article from the SC Wildlife Sportman's Issue Click Here.